Avalon School of Astrology is a non for profit organization approved by the IRS 501(c)(3) status. Please consider donating to Avalon. Your tax deductible donation will help us provide scholarship funds to students who could not afford to attend the school otherwise.
Click on the Donate button below to pledge your support:
Please consider donating to the Avalon's Diversity Scholarship Program. Avalon is a non-for-profit organization under the IRS 501(c)3 status. All donations are tax deductible.
Your tax-deductible donation makes it possible for motivated, talented and aspiring astrology students to attend a Vibrational Astrology Conference. Your generosity makes it possible for them to participate in a conference that will accelerate their ability to contribute to the astrological community.
Your donation makes it possible for applicants of any age who need financial assistance to attend the conference. Special consideration is given to qualified applicants who are ften underrepresented at astrology conferences, such as those who may be differently abled, a member of a historically marginalized ethnic, gender or sexual minority, or an intersection of any of the above, to be the recipient of your donation.
100% of your donation will be used to cover some of the cost of travel and accommodations for the recipients of the scholarships. These scholarships promote education and networking among motivated and talented people who otherwise are unable to interact in person with others in a community that they wish to be a part of. Real human contact at live conferences is important, but unfortunately the costs are outside the scope of what some people can afford. The Avalon School of Astrology provides free attendance to the conference for the scholarship winners, but the costs of travel and lodging can still be prohibitive. Your contribution makes it possible for a broader range of people to come together to share and serve in the family of Vibrational Astrology students and professionals.
Click here to donate
OR
Scan the QR Code below using your phone camera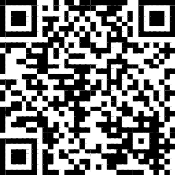 [TOP]