6 Scholarships Available for the 2020 Vibrational Astrology Conference!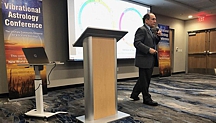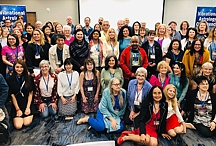 There are 6 scholarships available for the Vibrational Astrology Conference on March 27 - 29, 2020 in Gainesville, Florida.
We're open to all applicants of any age who would not be able to afford the conference without financial assistance. We are prepared to give special consideration to qualified applicants who are often underrepresented at astrology conferences, like those who may be physically challenged, a member of a historically marginalized ethnic, a gender or sexual minority, or an intersection of any of the above within the United States.
The conference begins at 7 PM on Friday evening, March 27 and ends at 5:30 PM on Sunday evening, March 29. The scholarship entitles you to attend the entire conference including the Saturday evening banquet at no charge. The scholarship does NOT include the pre-conference workshop on Friday afternoon, hotel room or other accommodations, or transportation. There is a free shuttle provided by the hotel from the Gainesville airport so if you fly into Gainesville airport there is no additional fee to get to the hotel and back to the airport. Therefore, applicants for the scholarship need to have sufficient funds to get to the conference and to pay for lodging, food, etc.
To apply for the scholarship please send the following:


A 300-500 word statement and explain why you are motivated to attend the conference, your relationship to Vibrational Astrology or the astrology community at large, why the scholarship will be very helpful to you, and confirm that you are capable of covering the additional costs of transportation, lodging, etc.

Send to unlockastrology@gmail.com
Winners of the scholarship will be based on their motivation and dedication to astrology and their financial need. Please apply by Monday, February 3  2020 at midnight Eastern Time. All applicants will be notified whether they are awarded the scholarship by Wednesday, February 5, 2020.
Thank you very much for your interest in attending the 2020 Vibrational Astrology Conference!