We are now currently accepting enrollment for the 1st Online Course AGY101
which will start Monday, May 14, 2018
AGY101 Calendar:
2018

April:
30

(equipment test)

May:
7, 9

(equipment test)

May:
14

(equipment test)

,
16

(orientation)

Breake: 2 Weeks

June:
4, 6, 11, 13, 18, 20, 25, 27
July:
2,

(Break: No class July 4)

, 9, 11, 16, 18, 23, 25, 30
August:
1, 6, 8, 13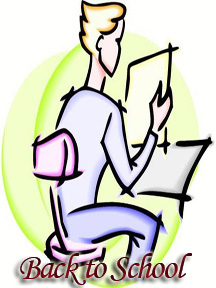 New Students Requirements:
Download and complete Application Form and Registration Form
Computer with sounds and video, Printer, & Internet Connection
Sirius, Superb Astrology Software


(can be purchased at Cosmic Patterns, discount applies to enrolled Avalon students)

Download and read the Avalon Catalog
Registration Details:
AGY101: Astrology: A Modern Approach
David explains the underlying principles of his system of astrological interpretation. A new perspective on how astrology works and the effects of zodiac signs and houses is presented. The emphasis of interpretation is based on pattern analysis of the chart using harmonic aspects. How to use harmonic charts. The relationship of this system to science and other astrological methods.
Class Orientation Required one week before class schedule starts;
Monday, April 30, 2018, 7-9 PM
| | |
| --- | --- |
| Instructor: | David Cochrane |
| Online Class Schedule: | Monday, April 30, 2018 (Equipment test) |
| Regular Online Class Schedule: | Mondays, and Wednesdays |
| Starting/Ending Dates: | May 14, 2018 - August 13, 2018 |
| Time: | 07:00 PM to 9:00 PM Eastern Time |
| Duration: | 13 Weeks |
| Tuition Fee: | $400.00 (payable in full or 3 installments) |
Other Requirements:
Computer with sounds and video

Printer

Internet Connection

Software: Sirius Astrology Software. All enrolled students are required to have this software which can be purchased at Cosmic Patterns Software. Student's discount applies for enrolled Avalon School students
Books:

will be announced in class

Login ID and Password:

This will be provided by the Avalon School of Astrology to each of the students. Login ID and password are required to enter the internet live classroom. No two passwords are the same and are not transferable.

Training:

Each of the Students will be trained to use the live educational technology prior to conducting the live online class.
A Note for New Students:
Please download and fill out the Application Form and the Registration Form. Registration fee can be paid by either sending a check mae payable yo Avalon School of Astrology or calling 1-352-375-1250 and providing credit card details, or by clicking the "Register" button below. After clicking the "Register" button, click the "Continue Shopping" link on the next window and you will return to this website page. You may then pay the course tuition fee if you would like to do so at this time by following the instructions below.
Paying Tuition Fees:
Students enrolled in courses can use the pull-down menu below to make payments, or you can call in credit card information to the registrar at 1-352--375-1250.
Select Payment Options:
Select your AGY101 tuition fee payment option below then click on "Add to Cart" button.