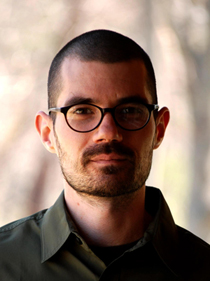 Dave Mockaitis
Dave is a professional astrologer that holds a diploma in Theoretical and Applied Cosmic Cybernetics (TACC), a four years program at the Avalon School of Astrology. He is also a professional graphic artist and web designer.
Contact Dave
dave.mockaitis@gmail.com
Dave's Articles
Rudhyars Sabian Symbol Structure
Rudhyars Sabian Symbol Structure
Copyright © Dave Mockaitis. All Rights Reserved
Below, I've posted an outline schematic of Dane Rudhyar's understanding of the structure of Sabian Symbols. I started looking at this a while ago in a series of posts about Mercury retrograding through a particular swath of Sabian symbols. As you can see, Rudhyar's a micromanager when it comes to the symbols, clumping them into tidy five degree chunks which serve as the building blocks for a grand, cyclical narrative. Rudhyar presented this understanding of the symbols in An Astrological Mandala, where he worked closely with the symbols discovered by Elsie Wheeler as assisted by Marc Edmund Jones. In the text, he posits an additional wealth of interconnections within the symbols. For instance, he finds thematic patterns in symbols of the same degree and in particular geometric relationship to each other (particularly the quintile and the square) to name just a few. Rudhyar's system is a tight, cohesive whole.
I've been working pretty closely with the Sabian symbols for the last several years, and Rudhyar's text has been foundational in my interpretation of the individual symbols. However, I find myself poring over my notes about his structure because I can't help but think he projects more meaning onto the system than is actually there. Rudhyar's interpretations are rife with the language of modern psychological astrology: transcendence, the evolution of consciousness and transformation are the primary characters in his grand story.
I prefer to consider Sabian symbols the same way contemporary astrologers consider asteroids. They are additional stories, ideas or objects that emphasize and fortify themes that are probably indicated elswhere in the chart. Interpreting a chart with regards to the Sabian symbols is a conscious choice to approach the birth chart with yet another symbolic filter. What's important is that the symbols resonate with the chart and the topic of the horoscope, it makes no difference if the symbols bear any form of internal structure or consistency. In fact, I think it is this tendency towards categorization that actually diminishes the expressive range of the symbols. The images no longer are allowed to speak for themselves, but instead reiterate a different shade of the repeating story of transformation and growth.
1st Hemicycle: Individualization

Act 1: Differentiation

Scene 1: Desire – Aries 1–15
— Actional Phase – Aries 1–5
— Emotional-Cultural Phase – Aries 6–10
— Individual-Mental Phase – Aries 11–15
Scene 2: Potency – Aries 16–30
— Actional Phase – Aries 16–20
— Emotional-Cultural Phase – Aries 21–25
— Individual-Mental Phase – Aries 26–30
Scene 3: Substantiation – Taurus 1–15
— Actional Phase – Taurus 1–5
— Emotional-Cultural Phase – Taurus 6–10
— Individual-Mental Phase – Taurus 11–15
Scene 4: Confirmation – Taurus 16–30
— Actional Phase – Taurus 16–20
— Emotional-Cultural Phase – Taurus 21–25
— Individual-Mental Phase – Taurus 26–30
Scene 5: Discovery – Gemini 1–15
— Actional Phase – Gemini 1–5
— Emotional-Cultural Phase – Gemini 6–10
— Individual-Mental Phase – Gemini 11–15
Scene 6: Exteriorization – Gemini 16–30
— Actional Phase – Gemini 16–20
— Emotional-Cultural Phase – Gemini 21–25
— Individual-Mental Phase – Gemini 26–30

Act 2: Stabilization

Scene 7: Decision – Cancer 1–15
— Actional Phase – Cancer 1–5
— Emotional-Cultural Phase – Cancer 6–10
— Individual-Mental Phase – Cancer 11–15
Scene 8: Consolidation – Cancer 16-30
— Actional Phase – Cancer 16–20
— Emotional-Cultural Phase – Cancer 21–25
— Individual-Mental Phase – Cancer 26–30
Scene 9: Combustion – Leo 1–15
— Actional Phase – Leo 1–5
— Emotional-Cultural Phase – Leo 6–10
— Individual-Mental Phase – Leo 11–15
Scene 10: Release – Leo 16–30
— Actional Phase – Leo 16–20
— Emotional-Cultural Phase – Leo 21–25
— Individual-Mental Phase – Leo 26–30
Scene 11: Characterization – Virg0 1–15
— Actional Phase – Virgo 1–5
— Emotional-Cultural Phase – Virgo 6–10
— Individual-Mental Phase – Virgo 11–15
Scene 12: Education – Virgo 16–30
— Actional Phase – Virgo 16–20
— Emotional-Cultural Phase – Virgo 21–25
— Individual-Mental Phase – Virgo 26–30

2nd Hemicycle: Collectivization

Act 3: Group-Integration

Scene 13: Transformation – Libra 1–15
— Actional Phase – Libra 1–5
— Emotional-Cultural Phase – Libra 6–10
— Individual-Mental Phase – Libra 11–15
Scene 14: Reconstruction – Libra 16–30
— Actional Phase – Libra 16–20
— Emotional-Cultural Phase – Libra 21–25
— Individual-Mental Phase – Libra 26–30
Scene 15: Communion – Scorpio 1–15
— Actional Phase – Scorpio 1–5
— Emotional-Cultural Phase – Scorpio 6–10
— Individual-Mental Phase – Scorpio 11–15
Scene 16: Faith – Scorpio 16–30
— Actional Phase – Scorpio 16–20
— Emotional-Cultural Phase – Scorpio 21–25
— Individual-Mental Phase – Scorpio 26–30
Scene 17: Abstraction – Sagittarius 1–15
— Actional Phase – Sagittarius 1–5
— Emotional-Cultural Phase – Sagittarius 6–10
— Individual-Mental Phase – Sagittarius 11–15
Scene 18: Transference – Sagittarius 16–30
— Actional Phase – Sagittarius 16–20
— Emotional-Cultural Phase – Sagittarius 21–25
— Individual-Mental Phase – Sagittarius 26–30

Act 4: Capitalization

Scene 19: Crystallization – Capricorn 1–15
— Actional Phase – Capricorn 1–5
— Emotional-Cultural Phase – Capricorn 6–10
— Individual-Mental Phase – Capricorn 11–15
Scene 20: Group-Performance – Capricorn 16–30
— Actional Phase – Capricorn 16–20
— Emotional-Cultural Phase – Capricorn 21–25
— Individual-Mental Phase – Capricorn 26–30
Scene 21: Contribution – Aquarius 1–15
— Actional Phase – Aquarius 1–5
— Emotional-Cultural Phase – Aquarius 6–10
— Individual-Mental Phase – Aquarius 11–15
Scene 22: Management – Aquarius 16–30
— Actional Phase – Aquarius 16–20
— Emotional-Cultural Phase – Aquarius 21–25
— Individual-Mental Phase – Aquarius 26–30
Scene 23: Federation – Pisces 1–15
— Actional Phase – Pisces 1–5
— Emotional-Cultural Phase – Pisces 6–10
— Individual-Mental Phase – Pisces 11–15
Scene 24: Perpetuation – Pisces 16–30
— Actional Phase – Pisces 16–20
— Emotional-Cultural Phase – Pisces 21–25
— Individual-Mental Phase – Pisces 26–30





[TOP]